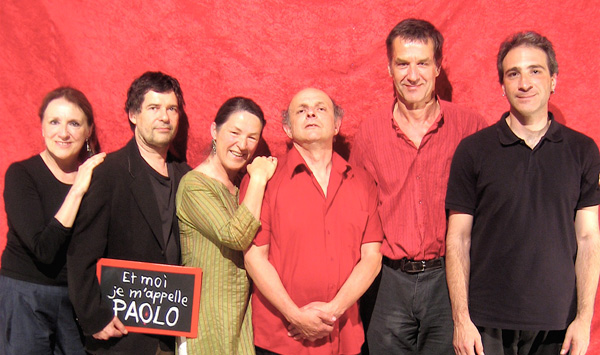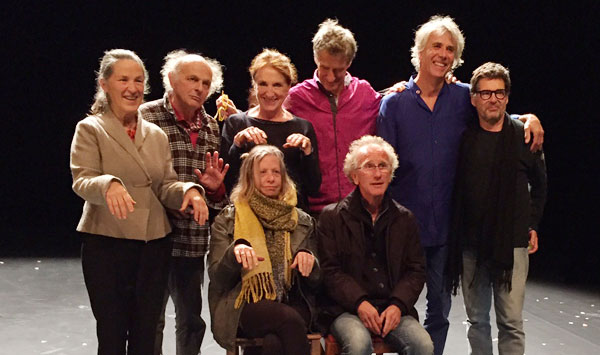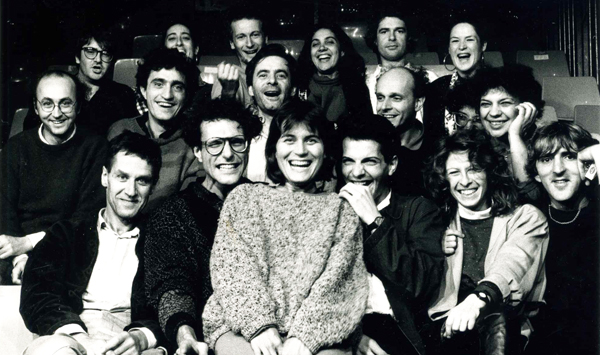 Object Theatre
Théâtre d'objet
BIRTH
The term "Object Theatre" was first used in the early '80s.
At that time, along with our fellow companies – le Vélo Théâtre ¹ and le Théâtre Manarf ² -, we were looking for a common appellation for our shared aesthetic and ethical concerns. Another name for a theatrical practice liberated from the power of the text and the constraints imposed by the conventions of puppetry.
Of course, at the moment of its unfolding it wasn't yet tinged with the epic! But legend comes to be in the telling.
1 Le Vélo Théâtre with Tania Castaing and Charlot Lemoine

2 Le Théâtre Manarf with Jacques Templeraud
FAMILY TREE
Object Theatre was born… but we still had to find it a family!
So we came up with a few forebears: Bertolt Brecht, Tadeusz Kantor, Marcel Duchamp, Max Ernst and the Surrealists, Franquin, Hergé, not forgetting Gaston Bachelard the "poet of ordinary places" and the writers of the everyday.
Cinema, the period between the wars, childhood and the plastic '60s also became our playgrounds of the "I". Born of our time and our society, a Europe invaded by objects made in China, Object Theatre fed off discontinuity and collage. It is the point of convergence between the cinema, the plastic arts, the theatre, puppetry and consumer society.
With our little salvaged plastic objects we patch together a theatre of the intimate and strive to reach the collective imagination by way of our own.
These objects are often part of our everyday lives. They are repositories of memory. You just need to shake them for the memory of a society to tumble out. Not the memory of great events, but the memory of the infra-ordinary – as Perec called it – that which resides on the surface of life. Both modest and touching…
In our Object Theatre, we speak of people. Nothing else.
Katy DEVILLE and Christian CARRIGNON