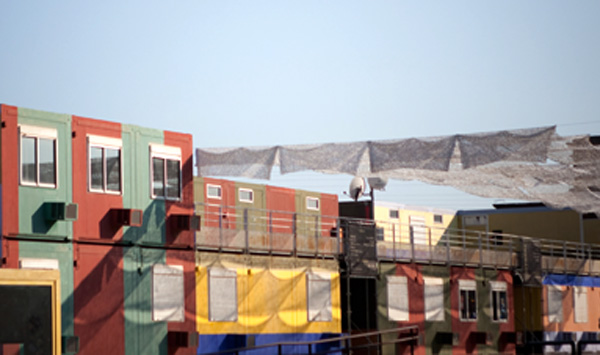 La Friche Belle de Mai
Marseille… LA FRICHE BELLE DE MAI.
We've been here for over 20 years now. It's our home.
We put down stakes here in the early 90s, in this former factory in the popular neighbourhood of Belle de Mai still redolent of tobacco.
With other artists, from a whole range of disciplines, we began to imagine what this venue could be – a place of infinite possibilities, open to the city.
20 years on, the THÉÂTRE DE CUISINE has become a company in residence at LA FRICHE BELLE DE MAI. An artistic residency that has enabled us to create over thirty productions and to invent our own relationship with this place of culture, with its residents and its audiences, as testified to by original initiatives such as 41 bis or Cargo Friche.
• Le 41 bis
Le 41 bis, la petite porte is an open stage, a secret entry, by which you can come and discover projects in the making, works in progress, snippets of shows, concerts or artistic experiments…
• Le Cargo Friche or L'ODYSSÉE D'UN CHANTIER (2011-2013)
During the 18 months of renovation work on Friche Belle de Mai, each month we invited dancers, plastic artists, musicians, actors and performers who in turn brought their own singular gaze to bear upon the project, bearing witness to the transformations, by way of in- situ artistic events.