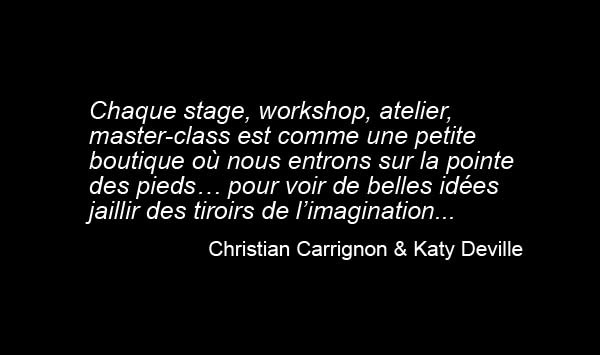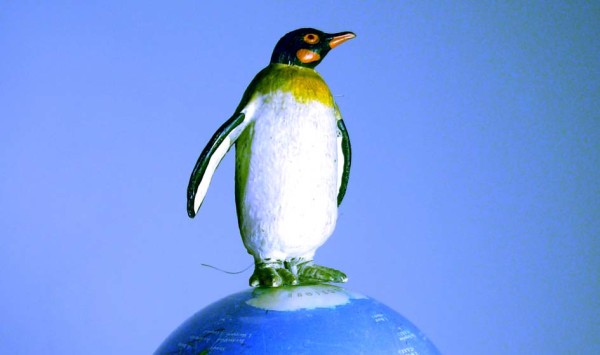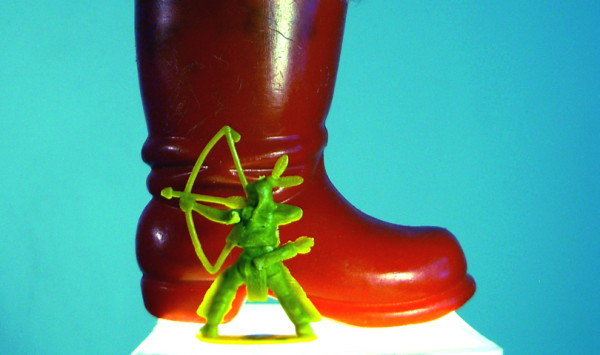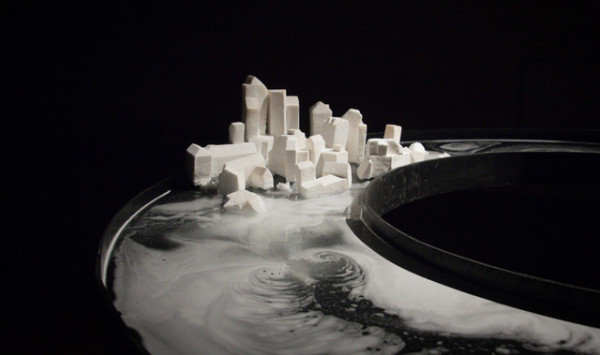 Training
Transmitting? Above all, discovering.
Courses, workshops, master classes, 
are little boutiques into which we enter on tip-toe… to see wonderful ideas spring forth from the drawers of the imagination… KD & CC
Christian Carrignon and Katy Deville regularly host Object Theatre courses for performing arts professionals, puppeteers, actors, plastic artists, scenographers, dancers, etc… They take up invitations from theatres, festivals, companies, training institutions, and universities in France and abroad.
Personal memories
+ manufactured objects
=
poem
Contact us to find out more.