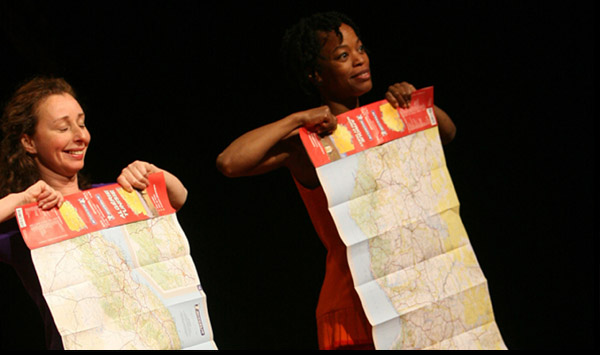 Our Identities
Creation 2010 from age 10
Does a passport suffice to say who you are or where you come from?
What is identity?
This is the tale of two young women, Louisa and Patricia, who do not know where they live. In Marseille, or over there? One's origin is Kabyle, the other, Martinique.
To be from two places at once, how can that be told?
By way of dance, song, souvenirs of childhood and objects, Louisa and Patricia tell us of this great divide, "one foot here, one foot over there", the real or invented roots that keep us standing tall.